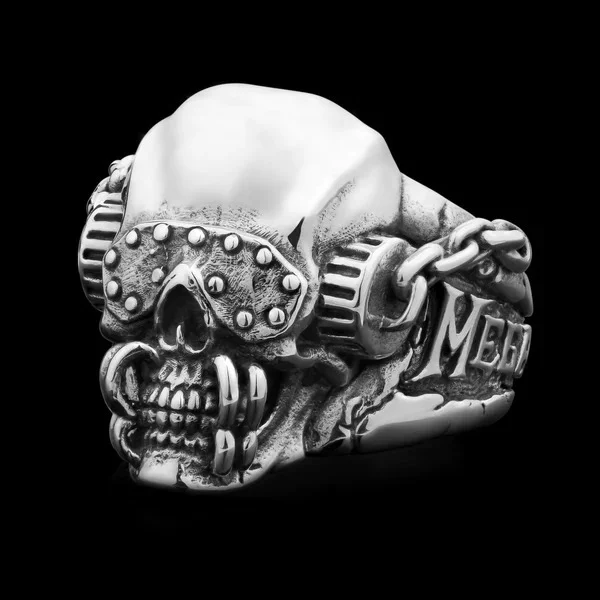 Vic Rattlehead is the illustrated mascot of the American thrash metal band Megadeth. Vic is a skeletal figure wearing a suit who embodies the phrase "See no evil, hear no evil, speak no evil" as well as a symbol of censorship.
Handcrafted skull ring, beautifully designed and cast in 925 silver.
Our official collaboration with heavy-metal legends, Megadeth, features their skeletal mascot, Vic Rattlehead. With a visor bolted over his eyes, his mouth clamped shut, and his ears covered with metal caps, Vic Rattlehead has been an ever-present symbol of repression and censorship in Megadeth's iconic album artwork for nearly four decades.
DETAILS:
Material: 925/- Sterling Silver
size:7-13