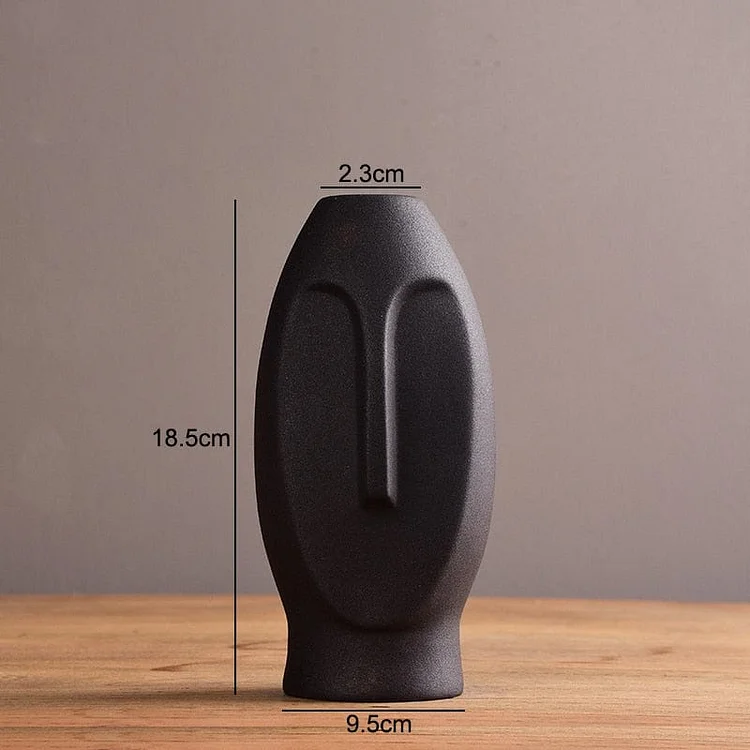 Decorating a room with vases and fresh flowers is an easy and effective way to bring a new dimension to your interiors and add elegance and warmth. If abstract art and primitive art are your thing, these ceramic face vases are a clever decorative choice that will never go out of style.
Ceramic Faced Vases Will Wow More Than One Person
Elegant, classic, and fun, these antique statue style vases make a great decorative choice for casual events as well as formal decor. The cylindrical size, abstract surface design and different colors from light (such as white and gold) to dark (such as black) make these vases the perfect addition to entertaining guests, whether in the kitchen for dinner or afternoon tea. Likewise, the vase's narrow neck not only helps secure and support those taller stems, but also makes it easy to create bold designs.
Place them on a sideboard in your living or dining room, or add interest to a hallway or entryway by displaying them on an entryway table. They also look beautiful on a shelf or in a glass cabinet. To add sparkle to this vase, consider mixing flowers or leaves into it.