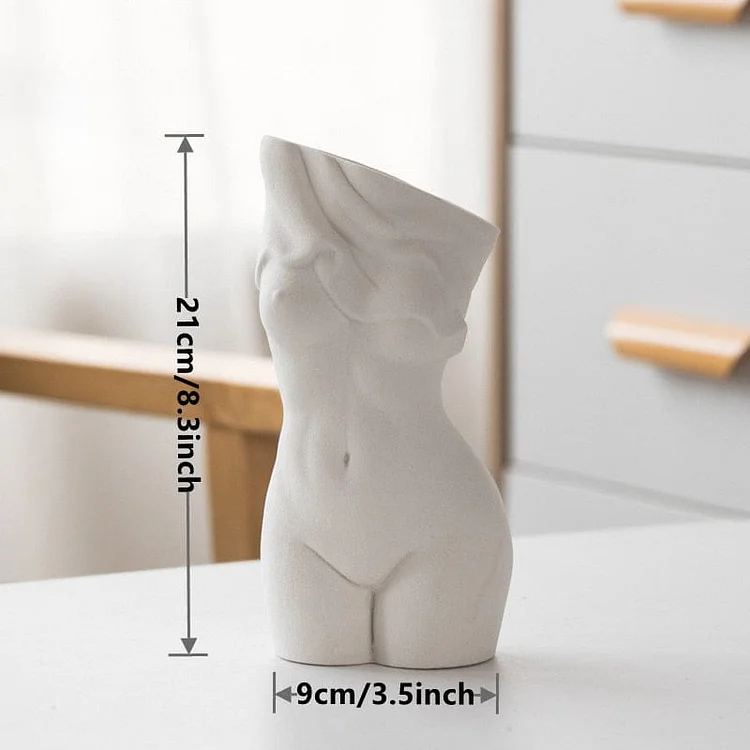 Representing the female body in the style of ancient Greek and Roman statues, this gorgeous ceramic vase will enhance your interiors in an artistic and bold way.
Ceramic vases showcase the beauty of nature

Decorating your home with flower arrangements has always been a simple yet effective way to beautify your home. With this body vase for women, you can add an artistic and original touch to your decor while giving your flowers the attention they deserve.