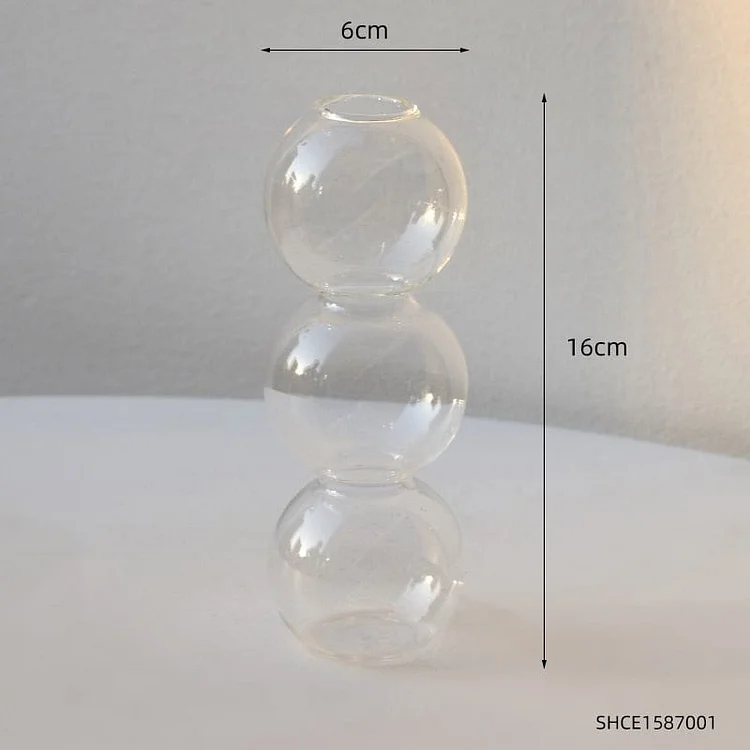 These beautiful clear colorful vases made of glass bubbles stacked on top of each other will add a fresh and colorful touch to your interior.
Design Modern and Exquisite Glass Ball Vase
Its style blends sleek modern design with vintage colours, making the "bubble glass" vase the perfect decorative accessory to adorn the room of your choice. Ideal for displaying field or dried flowers that are very popular right now. You can also display "bubble glass" vases as decorative pieces, whose simple beauty makes them a decorative asset, with or without plants.
size:
Vase with 3 balls: 16.5cm x 6cm
Vase with 4 balls: 23cm x 6cm