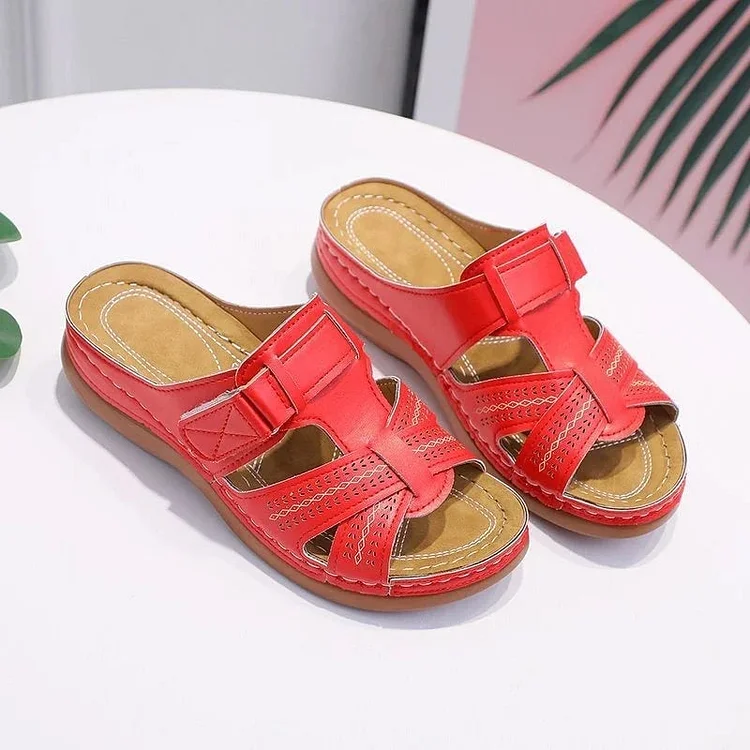 Offers a level of cushioning, stability and arch support unmatched by traditional sandals
The Soft Sandals are made from premium materials and have a profiled footbed that adapts to the shape of your foot, providing the perfect combination of cushioning and stability. The arch support helps distribute your body weight evenly, reducing the pressure on your feet and minimizing the risk of injury.
Incredibly stylish!
But these sandals aren't just functional - they're also incredibly stylish. Available in a variety of colors and designs, they are perfect for any occasion, from casual outings to formal events. You can wear them at the beach, on a walk or even at work.
Size Chart (CM)

If you are unsure of your size, we recommend that you choose a size larger to get a perfect fit
100% satisfaction guarantee
We want you to be completely satisfied with each and every purchase. If you are in any way unsatisfied with a product you have ordered, we will exchange it, replace it or refund your money within 14 days of purchase. Send us an email and we'll take care of you.