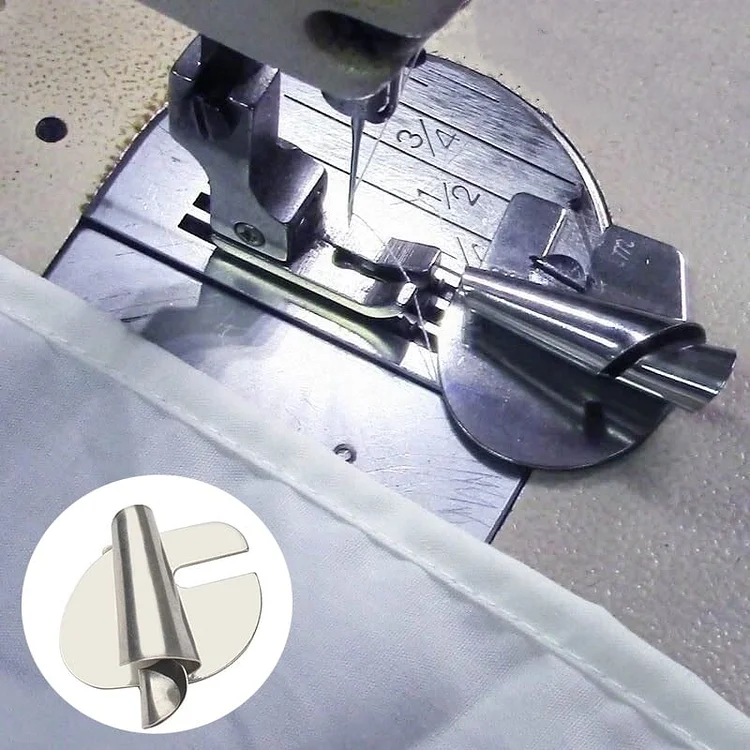 This nifty sewing contraption quickly and effortlessly folds fabric into a neat hemmed bundle! Perfect for sprucing up napkins. towels. ruffles. or thicker fabrics. this machine is a hemming whiz!
Easy installation
⚠Note: This hemmer attachment is for home and commercial use. To confirm this hemmer attachment will work on your machine. MAKE SURE there is one hole in the needle plate.
Features:
Underfolds the top and bottom edges of binding
Narrow rolled hem foot for easy hemming
Works with non-woven fabric and thicker fabrics
Suitable for use with ordinary sewing machines
Specifications:
Material: Metal
Output Hem Width: 3mm. 4mm. 5mm. 6mm. 7mm. 8mm
Package Contents:
Notes:
Ensure the foot is adjusted to the requisite setting for bias tape before commencing stitching.