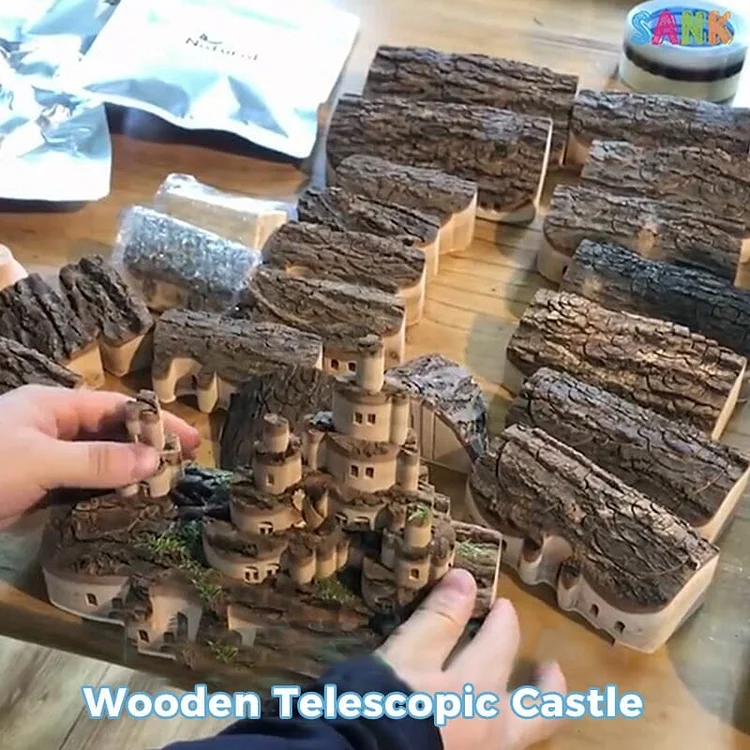 FEATURES:
A Magical Touch to Your Decoration: The Magic Hidden Castle serves as an exquisite piece of home décor, effortlessly adding a mystical and enchanted vibe to any space. Its intricate design and stunning appearance make it a focal point, sparking conversation and awe among guests. Its transformative quality can turn any ordinary space into a magical realm, making your home truly unique.
Premium Quality and Detailed Craftsmanship: Manufactured with high-quality materials, this mini castle ensures durability and longevity. Each detail is meticulously crafted, showcasing a high level of workmanship. The intricate detailing, from the castle towers to the hidden compartments, underscores its superior design, making it not just a décor piece but a work of art.
Innovative Foldable Design: The Magic Hidden Castle comes with a practical, foldable design that allows for flexible display options. This ingenious feature makes it easy to store when not in use and simple to set up when you want to bring a touch of magic to your room. It's compact yet captivating, perfect for any space in your home.
Hidden Compartment for Treasured Keepsakes: Adding to its charm, the castle features a secret compartment perfect for storing small treasures. This hidden space provides a delightful surprise for anyone admiring the castle, as well as a practical storage solution for small, cherished items. It's a whimsical way to keep your precious mementos hidden in plain sight.
A Must-Have for Enthusiasts: For fans of magic, castles, and fairy tales, this Magic Hidden Castle is a dream come true. It serves as a delightful collectible, perfect for anyone who loves unique, magical items. It's enchanting design and practical features make it a must-have addition to any collection.

Ideal for Children and Adults: While this magical mini castle makes for a stunning piece of home decor, it is also an engaging toy for children. It can help fuel their imagination, making it a fantastic tool for imaginative play, while still appealing to adults' love for whimsical design.
SPECIFICATIONS:
Material: Wooden

Weight: 400g

Package Size: 19*8*6cm
PACKAGE INCLUDES:
1

pc

*Sank Wooden Telescopic Castle