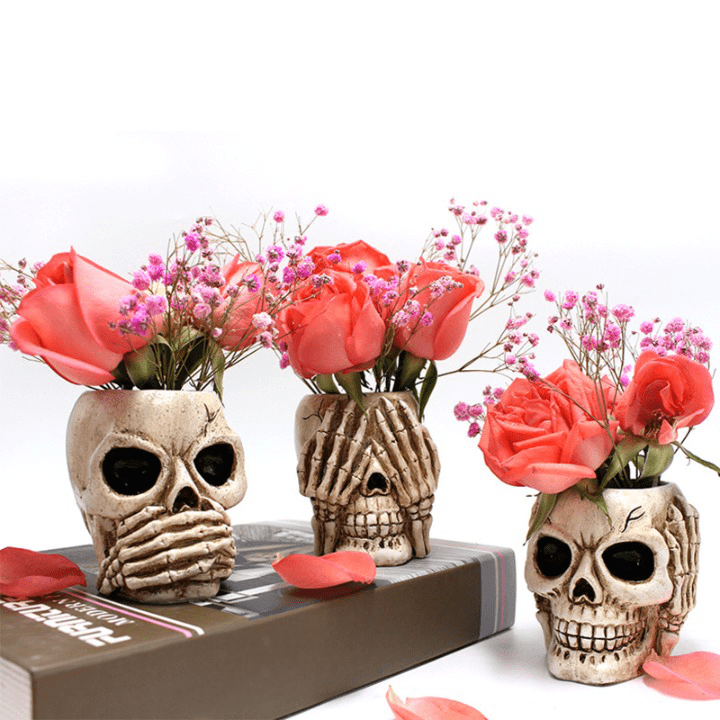 Are you looking to give a unique and creative touch to your space?
Enhance your space
These Artistic Resin Skull Design Flower Pots are perfect for infusing art and individuality into any space.
Sturdy and durable, these planters are designed to stand the test of time.
Just add a plant to these pots and you're in for an eye-catching visual spectacle.
Not just flowerpots
Beyond their primary function, these pots can be used to organize your pens and various small items, bringing an element of surprise and organization to your workspace.
Versatile and practical, they add a touch of elegance while keeping your space clean.
A unique gift
Perfect for any occasion, these Artistic Resin Skull Design Flower Pots will make a memorable gift for family, friends or co-workers during Halloween, Christmas, Easter and other holidays.
Give a gift that speaks to your sense of style and appreciation for art.

Features :
Material: Eco-Friendly Resin
Dimensions: see photo
Color: see photo
Quantity: 2 + 1 Free