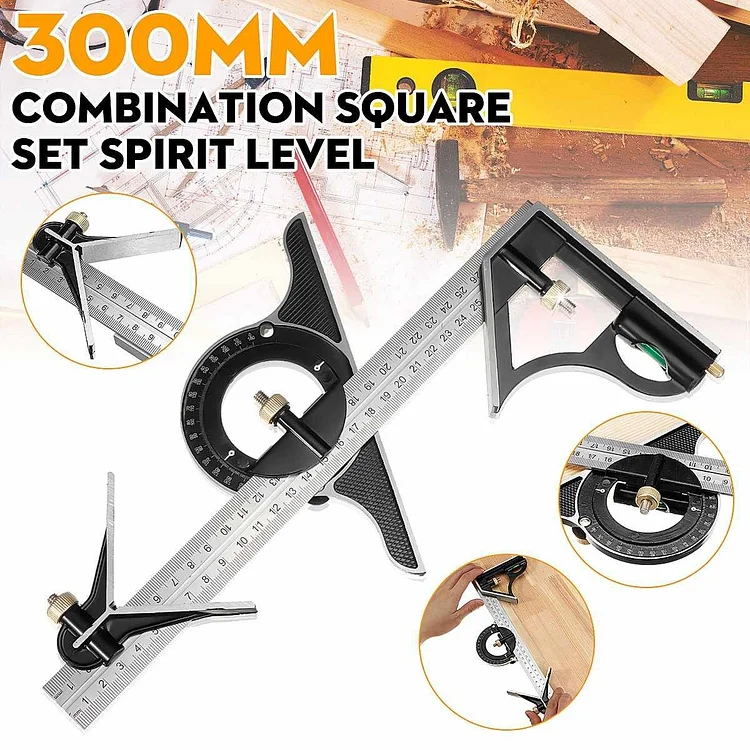 The best woodworking tools in 2022 - PRECISION COMBINATION SQUARE SET】
Get the all the accurate measurements you need for your wood or metal project with this combination square!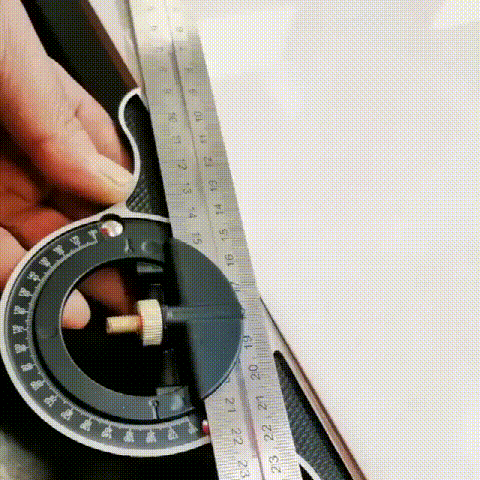 The combination set features both SAE and metric graduations on the stainless steel rule and on the aluminum square head, center head and protractor.
The combination square set also includes a scribe and spirit level to assure accurate balance and evenness on your project.
A great combination set for pros and hobbyists to get thorough and accurate dimensions of their wood or metal work piece.
Key Features
Stainless steel rule with SAE and metric graduations
Die cast aluminum square head, center head, and protractor
Scribe and spirit level
Brass adjustment screws
Material: Carbon Steel
Product Length: 12 inch/300MM, 24inch/600MM
Measurement Accuracy: 0.01mm
Scope Of Application: 0-180 Degrees
Package Included:
1 * Multifunctional Combination of Movable Angle Ruler Set