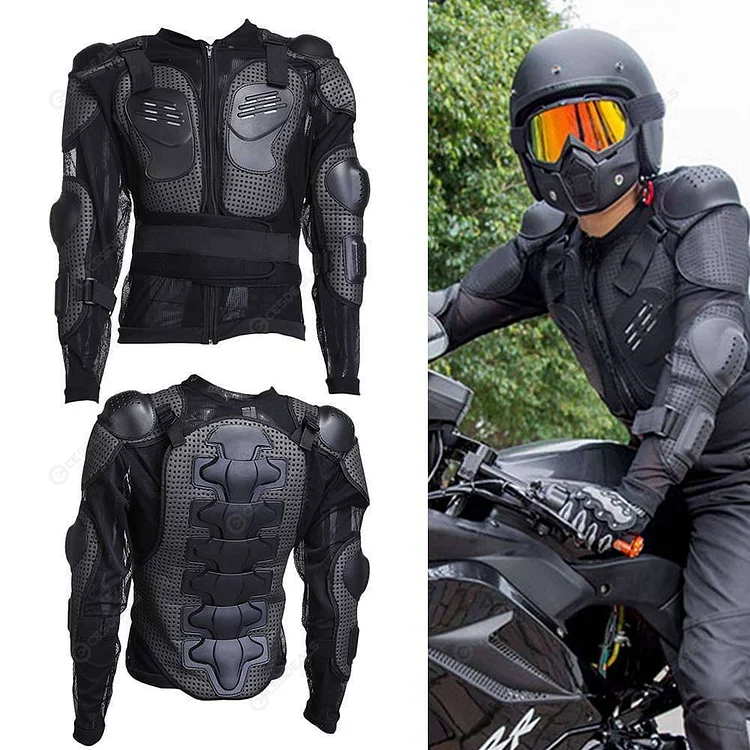 Choose This Type Of Protective Armor Protection To Effectively Safeguard Yourself!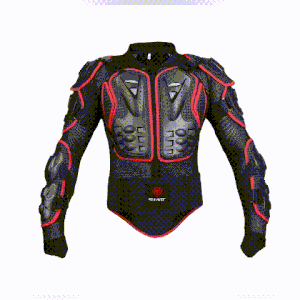 The heavy-duty body armor that gives ultimate protection.
Be the badest rider on the road while being completed protected with this Body Armor Jacket.
Its complete plastic plating of key contact areas is unmatched.
Its full mesh main body offers a precise, bunch-free fit.
Removable Bionic Back Protector.
Can be used for motorcycles, motocross, bike riding, skiing, skating, and so much more...
Wonderful full body armor (back protector, shoulder cups, elbow cups, forearm protector, chest foam) all attached to a mesh shirt thing.
Made of high-quality hard plastic, durable mesh, Velcro strap, durable and breathable.
With Velcro strap to adjust bust, waist and cuff size.
Mesh main body for perfect fit and ventilation.
High-density foam padding for superior quality & comfort, sexy design, and adjustable belt.
Features:
✅ Hard Polycarbonate shells on key areas.
✅ High-density foam padding for superior quality & comfort
✅ Street, Track or Off-Road
✅ Durable polycarbonate material protects high impact areas, especially around the "corners" of your body.
✅ Add in the intelligently engineered ventilation zones and the Body Armor Jacket truly becomes the ultimate battle suit
✅ All-purpose protection.
✅ Technical stretch mesh construction.
✅ Adjustable arm and shoulder straps for a personalized fit.
Specification:
Material: Polymer / EVA / Nylon/PVC
Color: Black.Red
Gender: Unisex
Material: PVC, Lycra, EVA
Size: S / M / L / XL / XXL / XXXL / XXXXL
Package Included:
1 x Motorcycles Armor Jacket