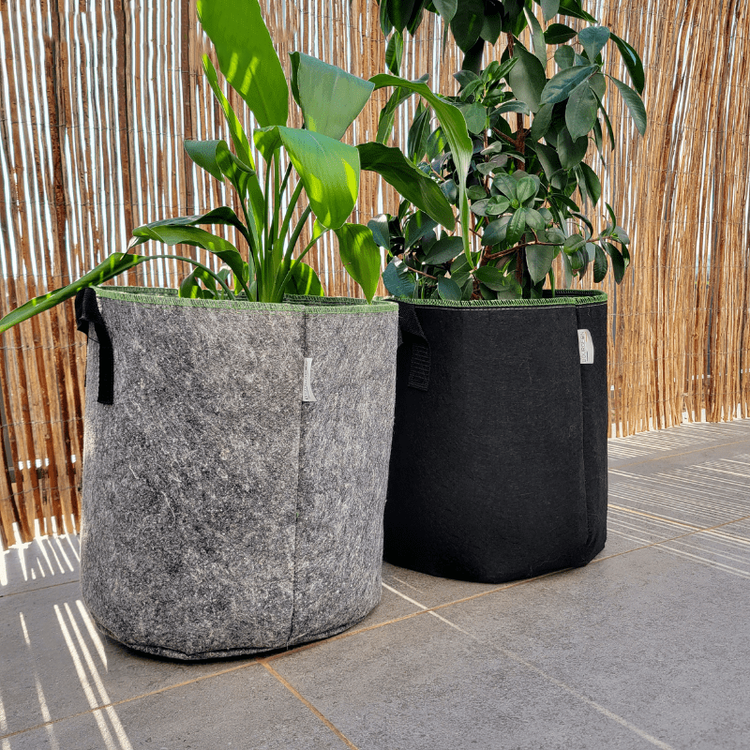 Receive our planting and sowing calendar for the year 2022 for free.
We offer you our best advice for a productive and successful vegetable garden.
A Piece Of Nature At Home
Our bags are perfect for creating a vegetable garden or green space on a balcony or terrace or when your land is stony or impoverished.
Unlike plastic or terracotta pots, geotextile bags allow the roots to breathe which increases and improves the root growth of your plants.
It is certainly the easiest and most economical way to grow vegetables, flowers, herbs and fruits wherever you want them.
Durability and Resistance
Our grow bag is made from a durable, chemical-free geotextile. Your bag will accompany you for many years of gardening.
The bags are unbreakable, tear-proof and UV-resistant!
Exceptional Growth
The bag retains water and allows air to pass through. Oxygen allows plant roots and good bacteria to breathe.
Root growth is faster and denser, allowing plants to utilize all the space inside the bag. Healthy roots are the key to healthy, beautiful plants that are taller and yield better.
Effective Anytime
In hot weather, the planting bag helps release excess heat by protecting the roots. In cold weather, the fabric heats up quickly in the sun.