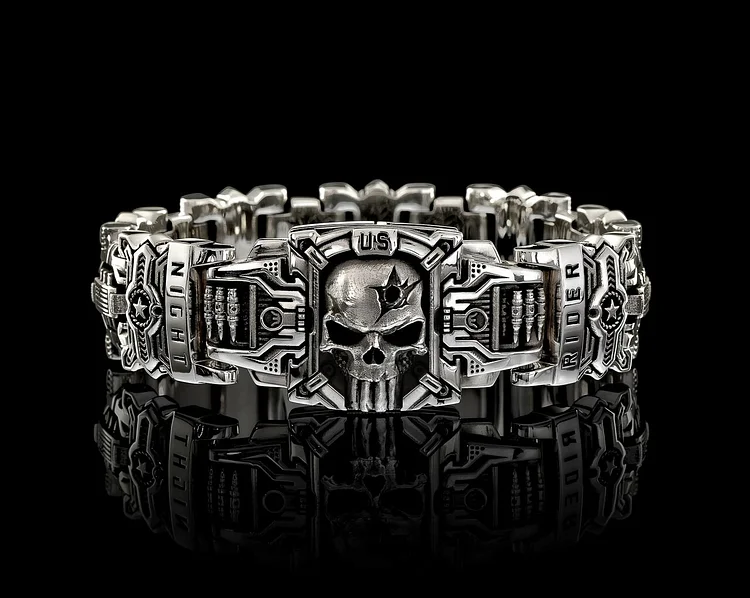 We used a lot of S925 silver to carve these skeletons and it was absolutely worth the money!!
An innovative new hidden clasp mechanism, this skull bracelet is more than just a pretty face. It is the secure double trigger lock and the heart of all sabtver bracelet designs. Simple, safe and private.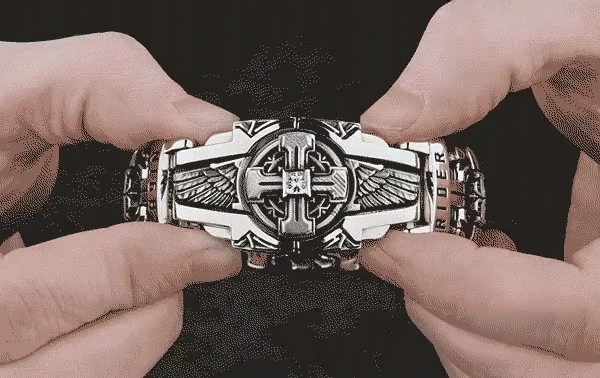 FLY YOUR FLAG:The bracelet features the American flag on alternating links, and you'll be flying Old Glory forever.
Made in America
It's not just a trendy catchphrase, it's a deeply held belief. Because every piece of Sabtver jewelry we put our heart into represents our American Dream.
PROUDLY HANDCRAFTED
At  Sabtver Jewelry we believe in family, freedom, exceptional craftsmanship—and doing things the right way, not the easy way. We make everything here in the USA, and each piece is handcrafted by real artisans.
Measure your wrist over and around the wrist bone using a measuring tape, do not add to it. You want to measure is the distance around your wrist. This is important so please make sure it is accurate.
Deatails
100% Solid sterling silver, polished.
Features the official .925 trademark stamp on the back.
Bracelet Weight: 150 grams.
Height: 28mm