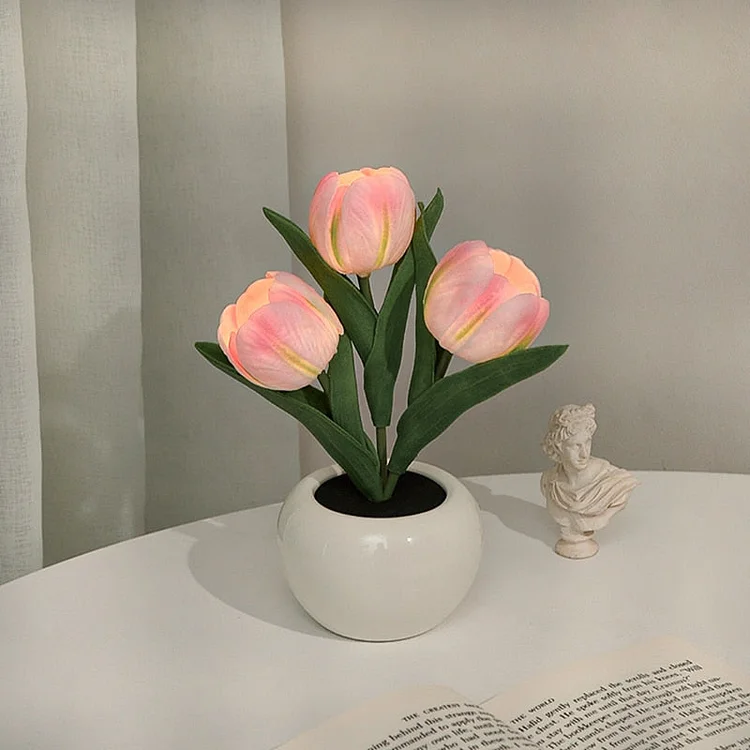 Fill Your Space With Nature And Light
Want to fill your home with beautiful flowers but don't want to deal with upkeep? The TooliBloom is a beautiful pot of flowers that will never wilt and doubles as a night light!
The TooliBloom illuminates a comforting glow, making it perfect for bedrooms, gaming rooms, and restaurants. It's also a refreshing piece of decoration on any plain and boring tabletop.
Key Benefits
✅Beautiful Blooms - The TooliBloom looks exactly like real tulips, making it a great centerpiece for your home or events. Plus, it boasts vibrant colors and extreme detail on every petal.
✅Calming Light - Set a calming mood in your personal space by switching off your lights and powering up the TooliBloom. Its soft and gentle glow makes it perfect to use as a night light for difficult sleepers.
✅Place Anywhere - Our beautiful TooliBloom is a great addition to any tabletop, shelf, or ledge. It radiates a beautiful glow that everyone around will surely appreciate.
✅Perfect Gift - Gifting flowers is always a good way to show love, appreciation, and care. This TooliBloom lamp boasts everlasting beauty and a charming light.