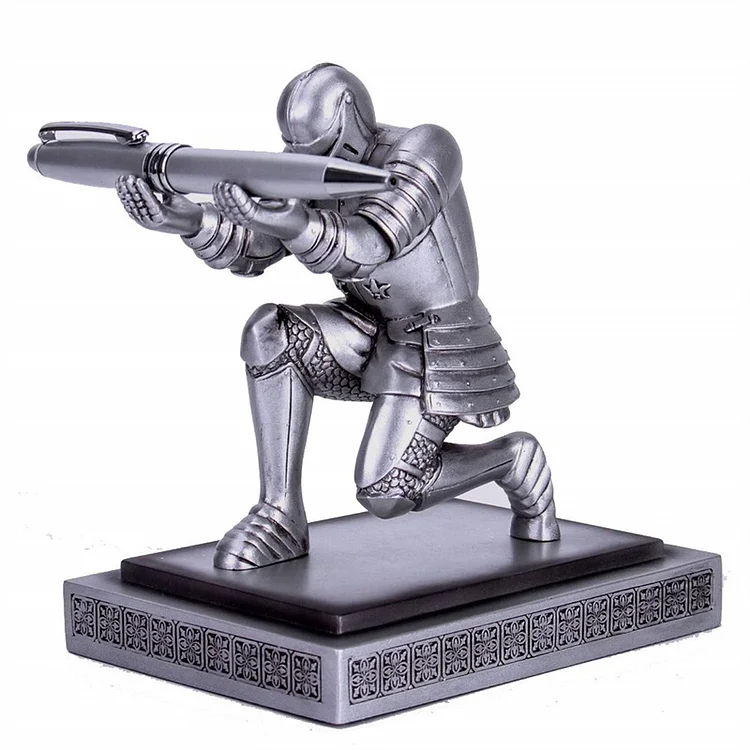 Product Details
If you don't have a good pen holder, you're clearly doing life wrong. There's nothing better in life than to scoop your pen from a good sturdy holder and feel like you're writing down something important. This Knight Pen Holder is a unique statue for your office that depicts a medieval knight bowing down and holding out your pen for you as if you were his King and the pen is your sword. He bows down in front of you presenting you your pen, and you can almost hear him whispering to you: "Your Pen, Your Majesty". Update: What would a knight pen holder be without a sword pen ?
Finally you can feel like what you write down is noteworthy and important as you take your writing sword from the night bowing in front of you, instead of the usual indecipherable chicken scratches that nobody cares about.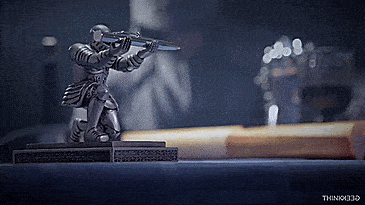 The bowing knight pen holder is made from resin along with a black ink ball point pen made from metal, measures 4 inches x 5.5 inches x 5.75 inches, and weighs 1.7 lbs so it could also be used as a paper weight if you so desire to.



Check out the bowing knight pen holder in action via the video below.