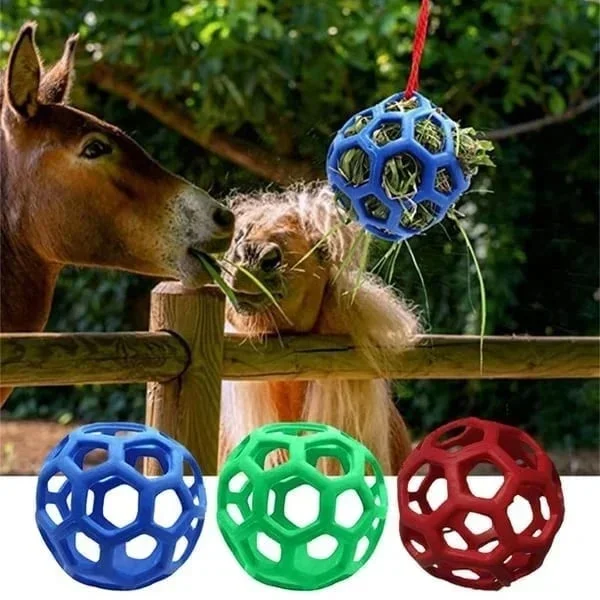 Horse Treat Ball is the ideal companion for every horse owner as it encourages a more natural, slower eating pattern for your horses than feeding on a bucket while help with boredom buster for your dear horses.
Simply fill horse hays or any other treats in the ball to feed & let your horse play with it!

Built-Up Natural Foraging Behaviors
Encouraging this natural foraging can help reduce stress, and keep your horse occupied when stabled, resulting in a calmer, happier horse. So, feeding treats with Horse Treat Ball can really improve your horse's wellbeing.
Premium Quality
Horse Treat Ball is an innovative horse toy that is made of high-quality, food-grade plastic. The rope which attaches at the treat ball is also soft yet durable, as well as fade-resistant. It is completely safe for your horses.
Lightweight & Portable
Horse Treat Ball's lightweight design makes it easy to be hung around freely at the stable or anyplace around the outdoor. allows you to fill it with hay and tuck in some treats to give your horse hours of satisfying stable fun.
Product weight: about 139 grams
Product size: about 14CM in diameter
Material: TPR rope two meters long
Package size: 25*16*14cm
Fun Way To Feed Your Horse Now! GET YOURS TODAY!!!