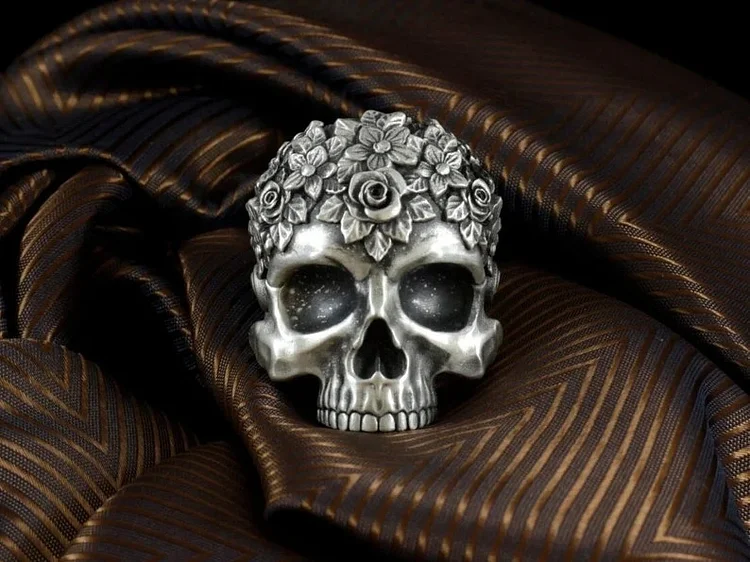 A ring in the shape of a skull rose is a status symbol. Wearing a ring in the shape of a skull rose can perfectly display our taste and wealth, and show our temperament at a glance.We produce this stylish ring from handmade 925K sterling silver.
The rose symbolizing love is combined with thorns and skulls to express the meaning of waiting for love. The entanglement of roses and thorns represents the lover who breaks through the thorns to pick the rose of love and wait for true love.
Complete your elegance with this ring that you can use in your daily life and special days.Hope it beautifies your soul.
PRODUCT INFORMATION

* Ring Width: 31mm (1.22 in)

* Ring Height: 10mm (0.39 in)

* Band Width: 9.9mm (0.38 in)

* Material Options: 925 Sterling Silver

* We deliver with a special gift box
* size:7-13