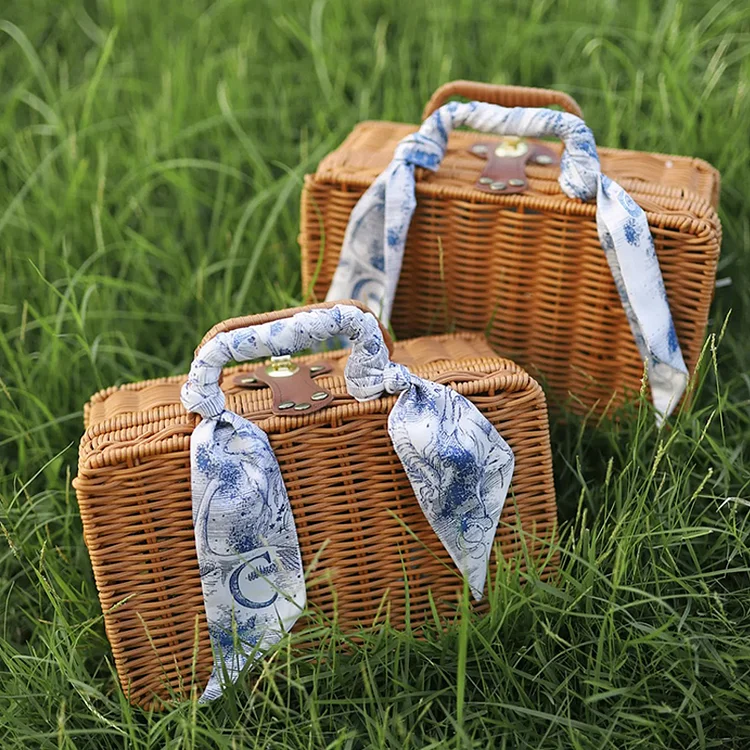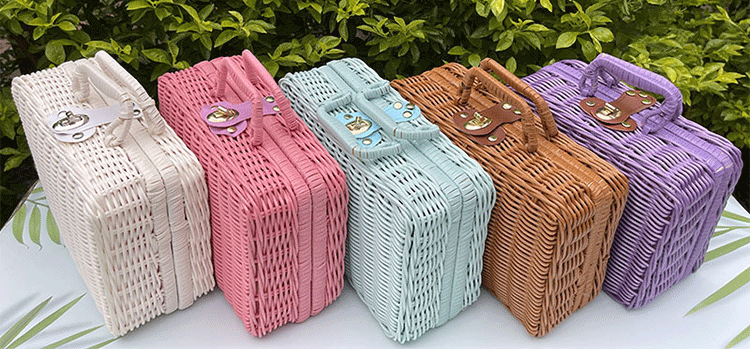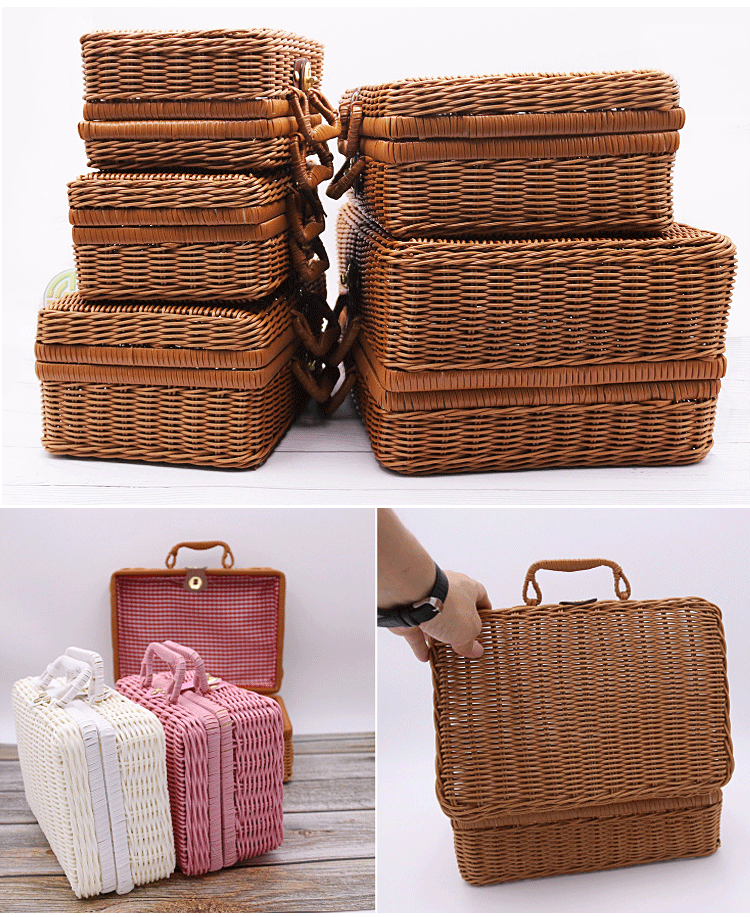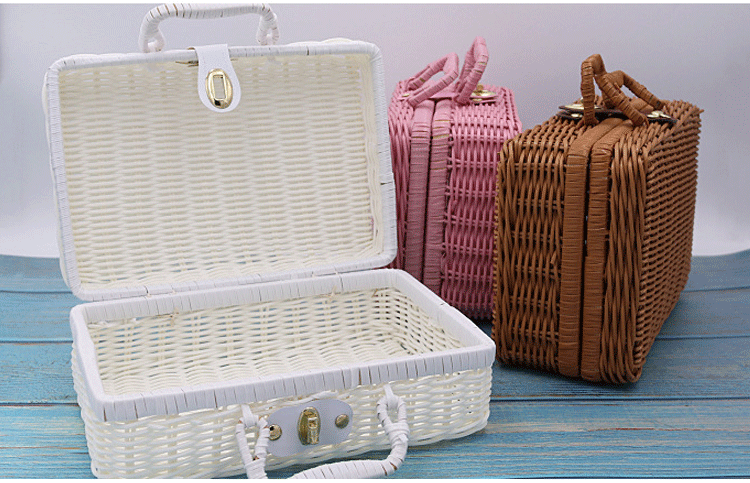 Exquisite workmanship through the careful weaving of skilled craftsmen, the finished product is firm and firm, not easy to deform, and the detailed treatment determines the overall quality.
The delicate leather handle design is matched with a textured hardware lock. There are also many sizes for your choice.
The knitting master is skillful, pure hand-precision weaving, uniform and natural, and neat lines.
Chromatic aberration
Since the color of the adhesive strips is produced by machine, the color of each batch of products may not be exactly the same, but the color difference will not be very large, and it will not affect the use.
High quality PP rattan
Strong and durable, easy to clean, suitable for indoors and outdoors, no special maintenance, only clean water can be cleaned.
With inner lining / Without inner lining
The built-in lining is more beautiful, there are many styles of fabrics to choose from, and it can also support customization.
Stainless steel leather buckle
Beautiful and practical, more stable than traditional buttons.