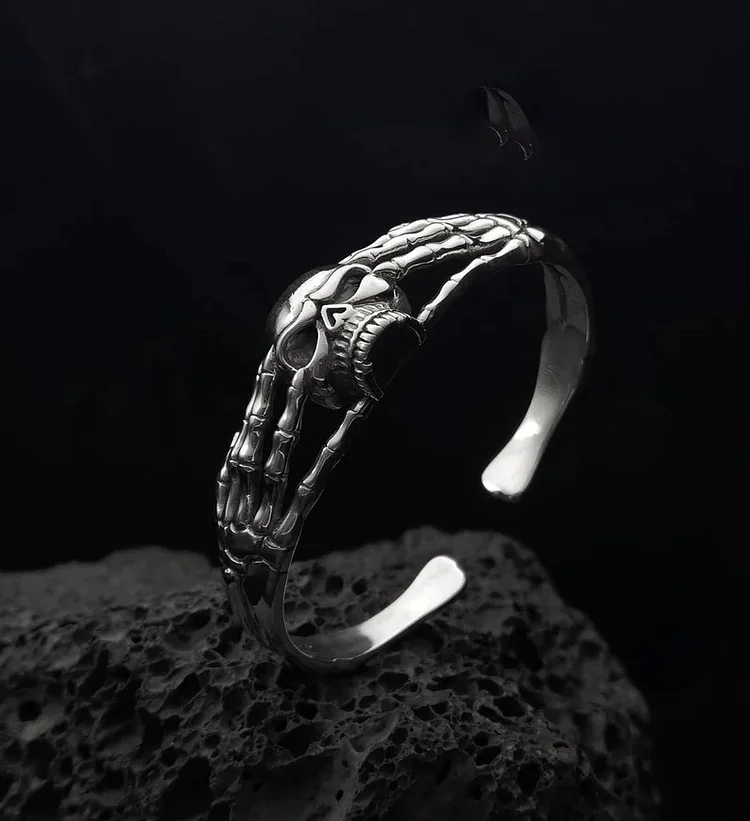 Skull fashion jewelry is still as popular as ever and is one of the few style that will last. Skull represent of death, mortality and the unachievable nature of immortality. However, for some people skull is a sign of luck, triumph over adversity, or a symbol of knowledge gained. Whether or not it carries a personal meaning for you or you just like the skull look, this skull bracelet will fit you well and give a spark to your conversation.
Magnificent skull cuff bracelet crafted in solid 925 sterling silver. The bracelet come with a 925 stamp on the inside.
Your Bracelet will come in a beautiful case, ideal for gifts or just storing your jewelry safely.It will be posted in an extremely secure package to make sure its safe arrival at your door.
Deatails
100% Solid sterling silver, polished.
Features the official .925 trademark stamp on the back.

Handmade item

Bracelet length: 67 Millimeters; Bracelet width: 23 Millimeters

Size:Adjustable

Style: Gothic

Weight : 52.8 Grams
Inside diameter : 67.0 mm
Width: 24.0 mm
Thickness : 10.0 mm