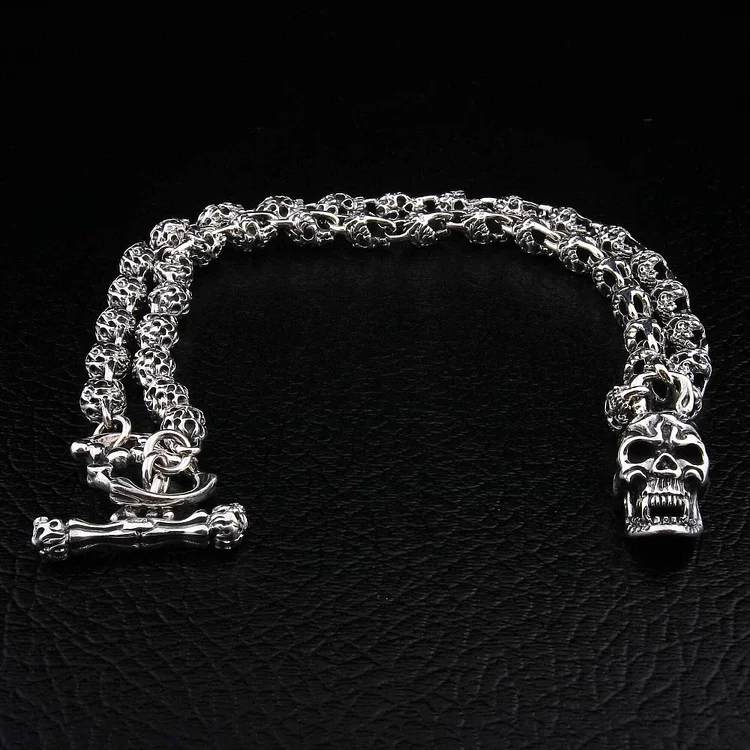 Flaming Skull Chain 925 Sterling Silver Necklace
100% Solid sterling silver, polished.
Features .925 Trademark on back of the big skull.
Solid Sterling Silver Weight: Approx. 120 grams.
Big Skull Measurement: 16 mm x 25 mm
Big Skull Thickness: 20 mm Skull-fully designed, you're guaranteed to set fire to your flair with this flaming skull silver necklace.
Each and every link of this heavy, solid chain features an intricately detailed flaming skull design, clasped together with a skeletal t-bar and rounded off perfectly with a large flaming skull in the center. This is one beast of a necklace designed for a killer look.
Supremely heavy and thick and carefully crafted to perfection, our flaming skull silver chain necklace is produced from the highest quality 100% solid sterling silver for a neck chain you can be proud to wear that won't wear out on you!