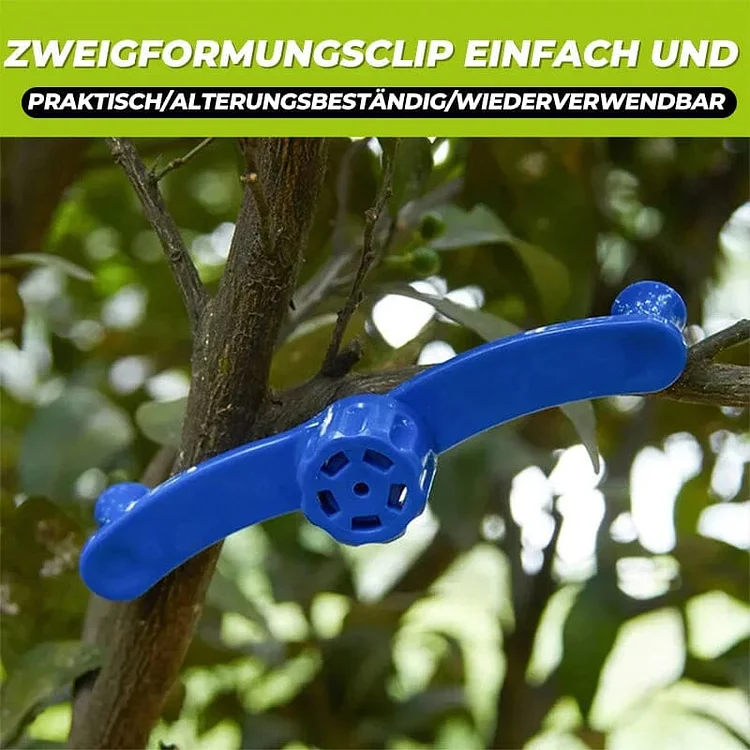 Characteristics
Made of plastic, it is suitable for outdoor plants and indoor plants and is reusable.

Plant bender can adjust the direction of plant growth in 360 degrees.
It can control the height and shape of plants and avoid overlapping branches. Branches and leaves stretch more evenly and absorb nutrients and water better.

Suitable for shaping the branches of vegetables, flowers, fruit trees or garden plants, potted plants. The decorative character of the plants is not affected.

SPECIFICATIONS
Material: Plastic

Colour blue

Size:
Package: 5 / 10* branch modeling fixator