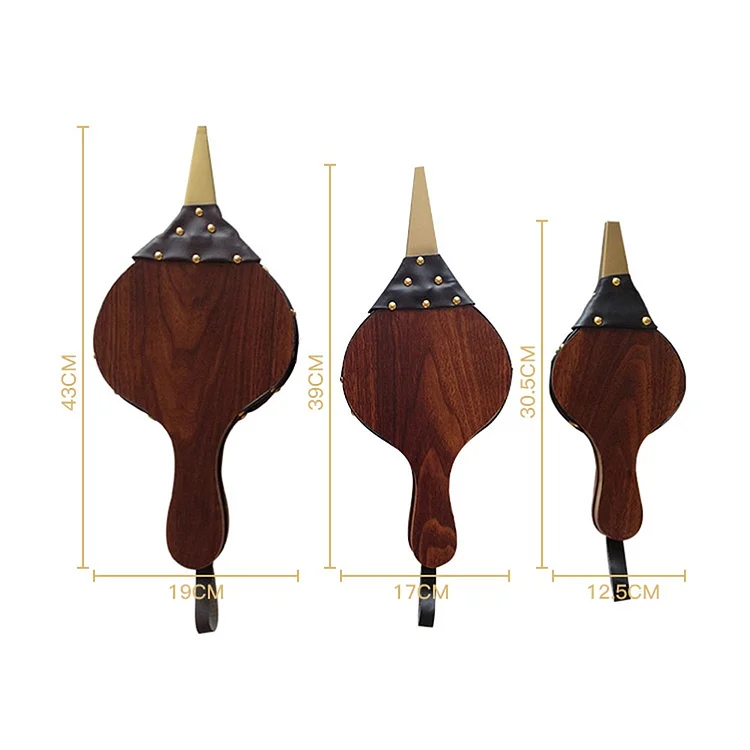 Fireplaces can look good, with the right kind of fireplace accessories. The Fireplace Wood Air Blower is designed to improve the overall appearance of your fireplace. Ideal for cold nights when you want to sit back and relax by the warmth of a fire, simply use our air blowers and enjoy yourself!
Features:
1. A great tool for fireplaces, fire pits, BBQs, smokers, and camping.
2. Keep the fire roaring and start your fire with a burst of air easily.
3. Polished brass round head and attractive wood tone with metal rivets and leather trim.
4. Easy and safe to use: No additional fuel is required and keep you at a safe distance from the fire and smoke.