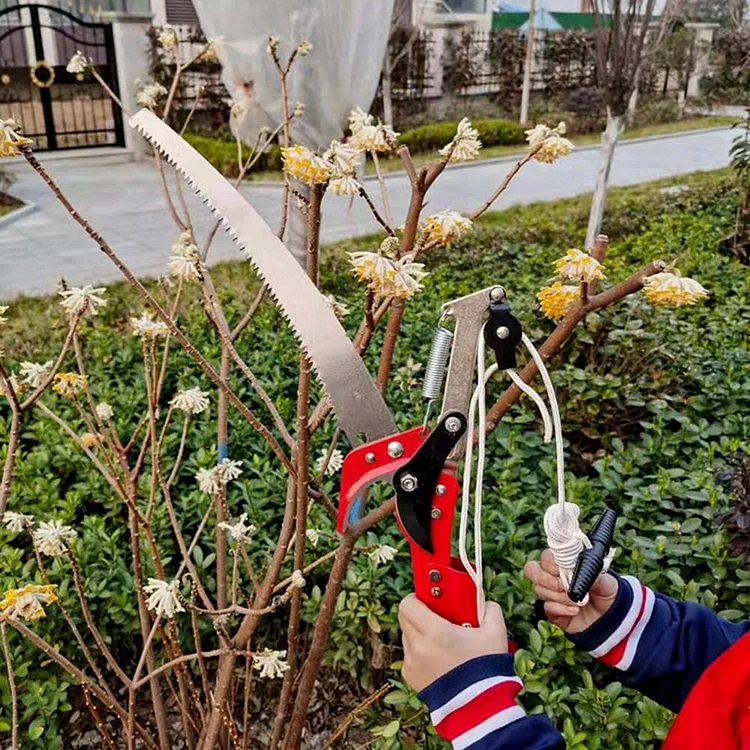 Obtain professional results by pruning easily and safely!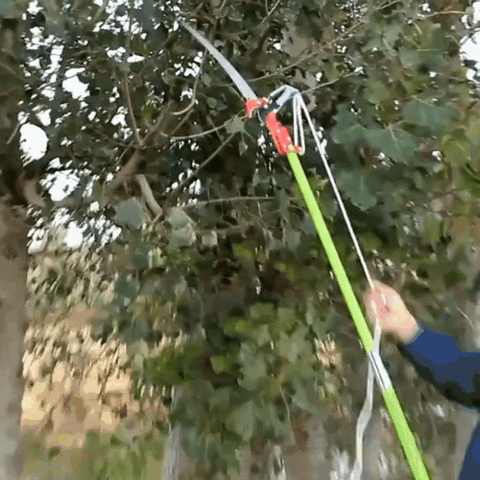 An effective tool
Our telescopic pruner is a high quality gardening tool designed to help you efficiently prune trees, shrubs and hedges.


With its telescoping design, it lets you easily reach hard-to-reach areas without having to climb a ladder or use a handsaw.
An ingenious design
The locking mechanism allows you to easily adjust the length of the telescopic pole according to your needs.

The cutting head can be adjusted to the desired angle, for precise and effortless cutting.
The telescopic pruner is equipped with an ergonomic, non-slip handle for a comfortable and secure grip, even during prolonged use.
High quality materials
It features a double blade made of high quality SK5 steel for increased longevity and optimum performance.
Features :
Total length of the pruner: 2.5 m
Maximum cutting diameter: 30 mm
High quality SK5 steel blade
The package contains: 1x Pruner. Does not contain a perch.