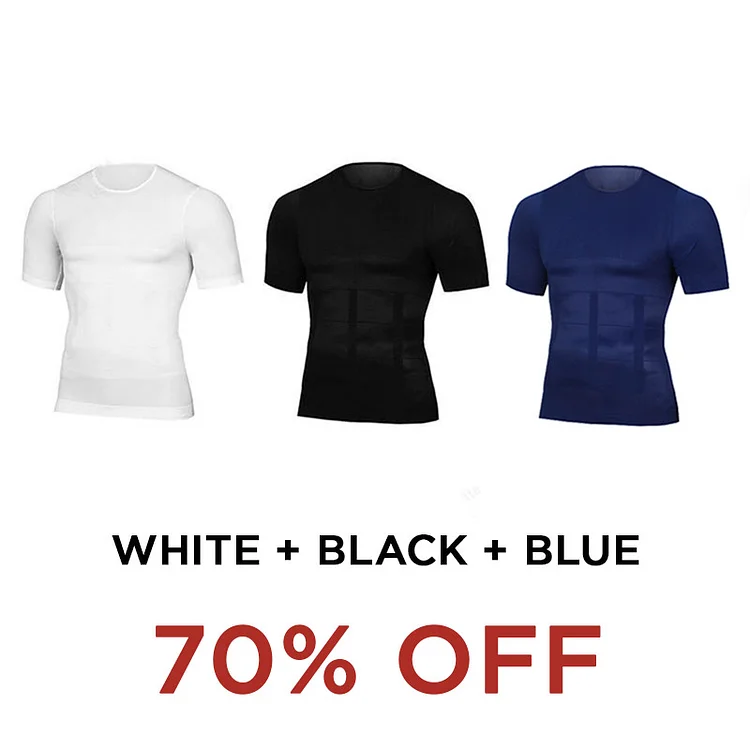 ⭐⭐⭐⭐⭐ "This definitely saved me from buying new shirts. Gave me a great shape and my shirts fit much better." - Matt B.
Get an INSTANT A B S with this body-shaping Men's Shaper Cooling T-Shirt! Look stronger, have a more defined physique, and have more confidence!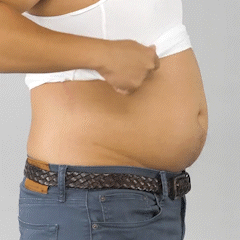 PRODUCT FEATURES:
Adapts and improves your body shape: Built with integrated muscle padding that makes you look stronger, proportionate, and athletic instantly. The 4-way stretch construction adapts to every body size comfortably.
Seamless design: Made for convenience. Constructed to maintain padding in its place when worn and washed. Undetectable and invisible to the eye under all clothing.
Flattens beer belly: Flatten's curves, conceals muffin tops, rolls, and bulge throughout your chest and tummy while wrapping around your midsection to control your spare tire. Look slimmer instantly!
Comfortable: Gives you the control you need through your chest, sides, and tummy without feeling uncomfortably constricting. 
Hide unwanted belly rolls: Whether you're looking for a little more help hiding some extra pounds, increased flattening and support of your chest, or need medical compression garments, it's a great choice. You'll also look better in shirts!
PRODUCT SPECIFICATIONS:
Size:  S/M / L / XL / 2XL/3XL
Colors: Black / White/Blue
 PACKAGE INCLUDES:
1 x SecondSkin Men's Shaper Cooling T-Shirt