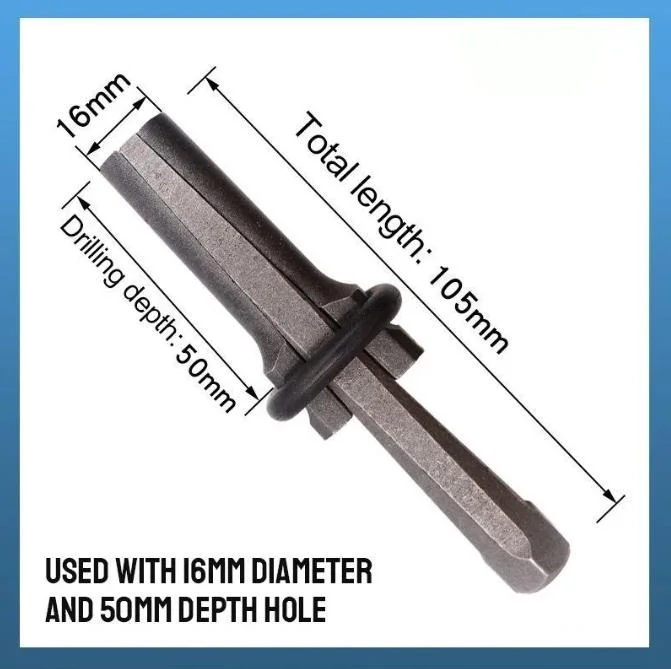 Try this Rock divider, you'll love it!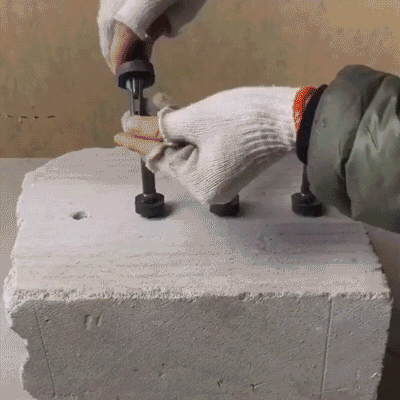 "I must say, this method of breaking rock is much easier than hitting the rock repeatedly with a 
cold chisel. Once the feathers and wedges are inserted, just strike the hammer alternately on each 
wedge you use, and you'll hear… …the sound of rocks starting to crack and eventually being 
separated.Glad to find something that makes this job so easy. "


Main features
It facilitates the separation of rocks, granite, marble, concrete, etc.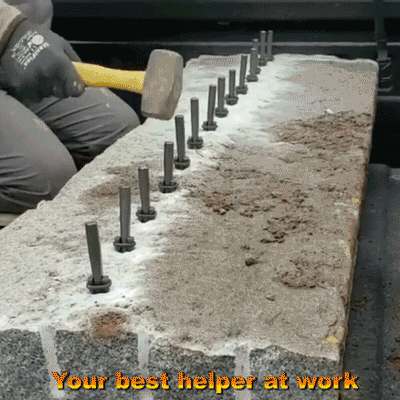 How to use Drill the hole with a special drill bit for air extraction, remove the residual dust in the hole; put the stone crusher into the hole; hit the stone crusher with a hammer until the stone cracks.