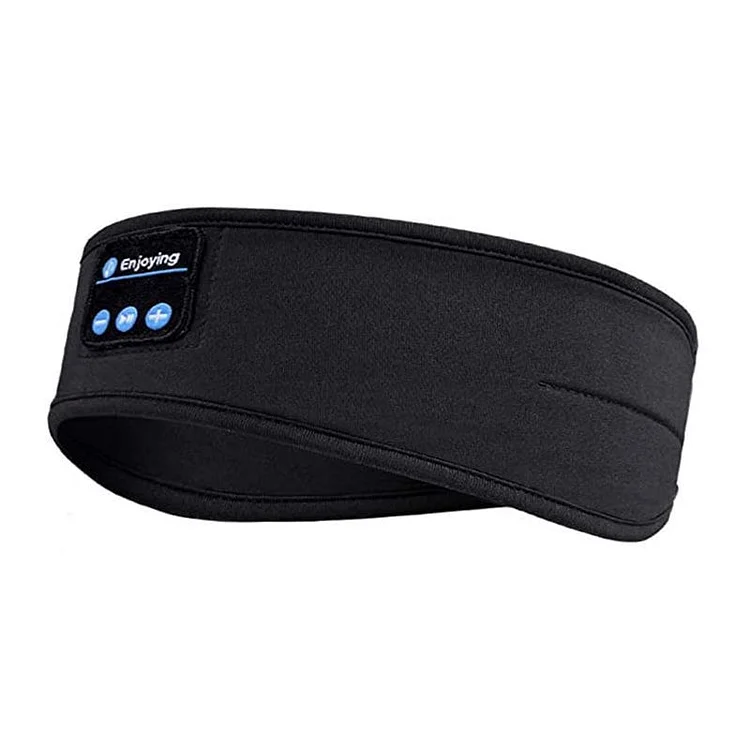 FEATURES:
WIRELESS BLUETOOTH CONNECTIVITY
Connect it wirelessly to different devices, and a wide range of music apps and audiobooks, with no annoying cables

LONGER BATTERY LIFE
Enjoy 10 hours of complete, uninterrupted audio, on just 2 hours charge and never have to fall asleep in silence again.
BUILT-IN MICROPHONE FOR CALLS
Make and receive phone calls using built-in microphone.

MOLDS TO EVERY HEAD SHAPE
Fit for men, women, and children due to their quality elastic material that doesn't get loose with time.
WORKOUTS
Wear it while on-the-go for one of your workouts. Enjoy music, podcasts, and audio books while your cycle, jog, and gym without any discomfort or hassles

MEDITATION
Listen to your guided meditations in the day-time too and enjoy the superior comfort of quality materials that won't distract you from your practice.
AUDIO SLEEP AIDS


No more discomfort with headphones that just weren't made to be slept with! And no more waking up with the uncomfortable feeling of earphones sticking into your skin at awkward angles.
SPECIFICATIONS:
Material: Polyester

Single size: 27cm * 12cm * 2cm

Rechargeable Battery Life: Up to 10 hours

Charging Time: 1-2 hours

5.0 Bluetooth

Battery capacity: 150ma/h

Battery power: 0.55W

Color: Black/Gray