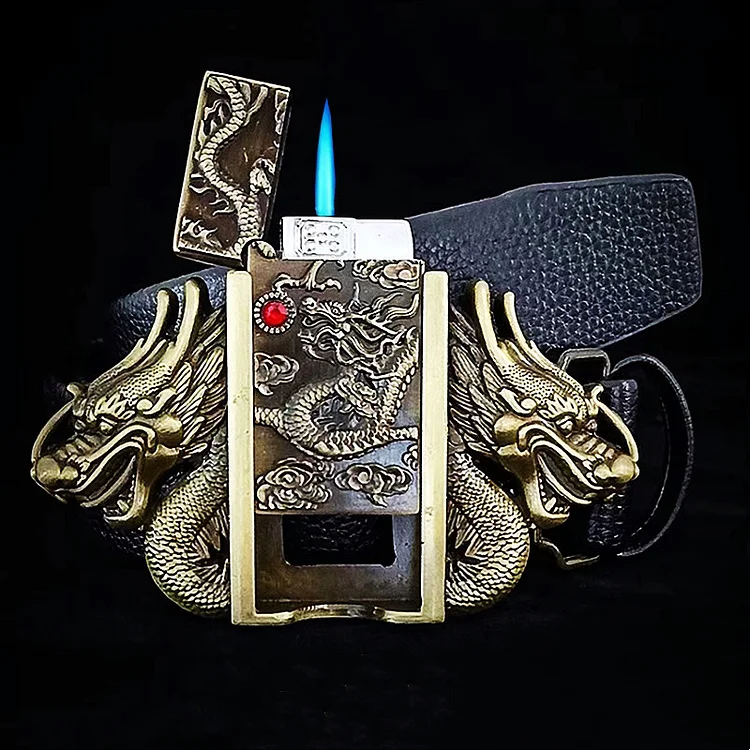 Check out this quality poker royal flush novelty belt buckle ZP holder that has its own Lighter style Ace of Spades lighter.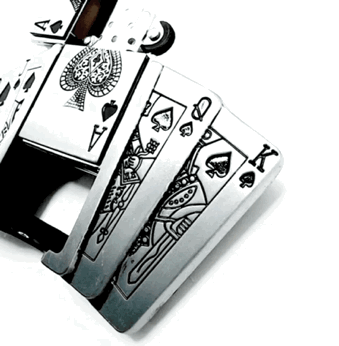 A stylish way to hold up your pants while hiding your favorite ZP-style lighter in the front of your belt buckle. The lighter is not conspicuous when worn.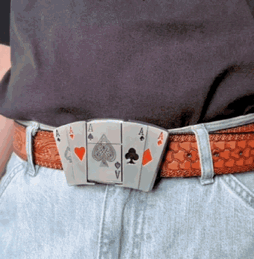 This is the perfect gift for belt buckle collectors, lighter collectors, gamblers, poker players, casino enthusiasts, novelty belt buckle lovers, and anyone who likes cool functional gadgets.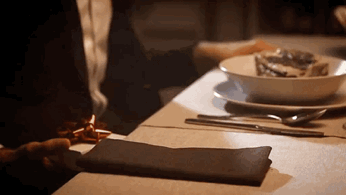 The lighter can be safely placed in its slot and will not come loose. Any ZP style lighter will fit this belt buckle, so you can switch to your favorite lighter.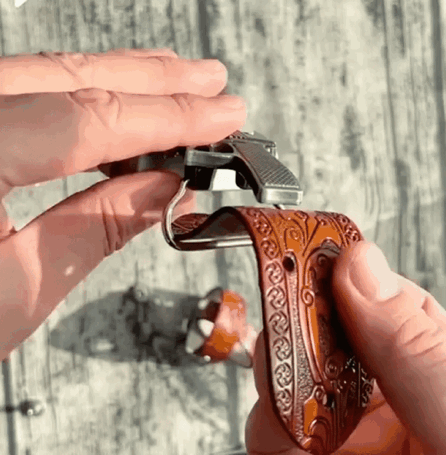 Color: Silver
Made of high quality zinc alloy.
Note: The belt length is 130cm.