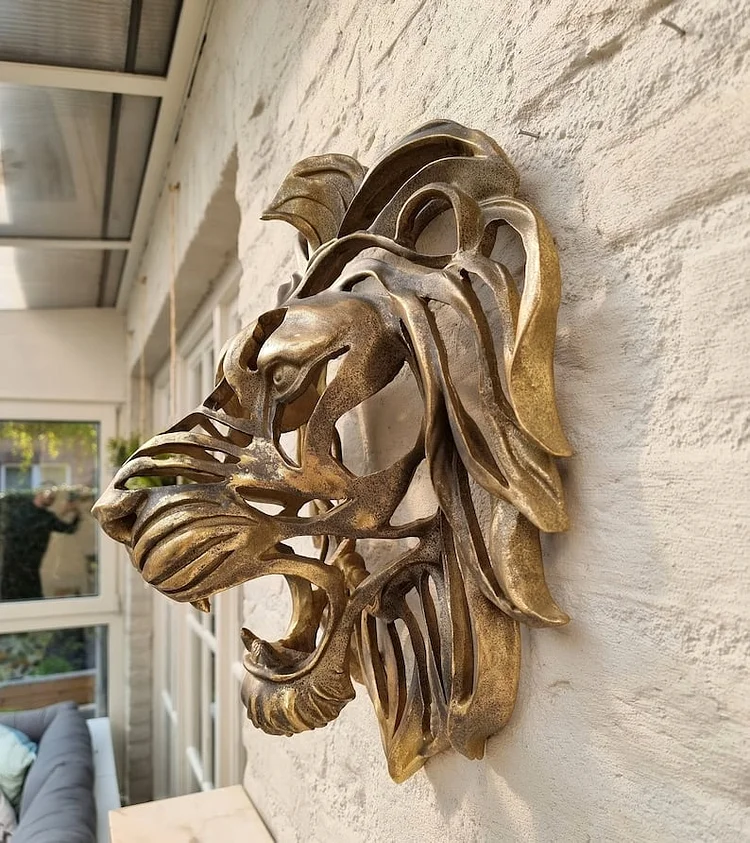 😍This Sculpture are limited - if you see a Sculpture you like, you should grab it because you may never see it again.😍
🦁Conquer the world or at least your wall with a fierce lion head. Beautifull lion head sculpture for wall mounting. A beautiful piece with a gorgeous metallic look and lots of detail. With a gold coloring.
I have chosen the lion for its powerful symbolic meaning. The lion, the king of the jungle represents the fighters, and simply symbolizes majesty, strength, courage, justice, and mightiness! Whether you need powerful artwork or just love wildlife animals this piece is for you.
Cool, unusual interior decoration, that will make a statement no matter where displayed. Hang it by the entryway, use it as a living room, bedroom, kitchen décor, office ornament, etc.
Buy it for yourself or gift it, makes a great gift for so many occasions for those who like unusual and decorative pieces, great as a Christmas, birthday, housewarming, animal lover gift.
Details:
Handmade
Height: 30cm
Width: 26cm