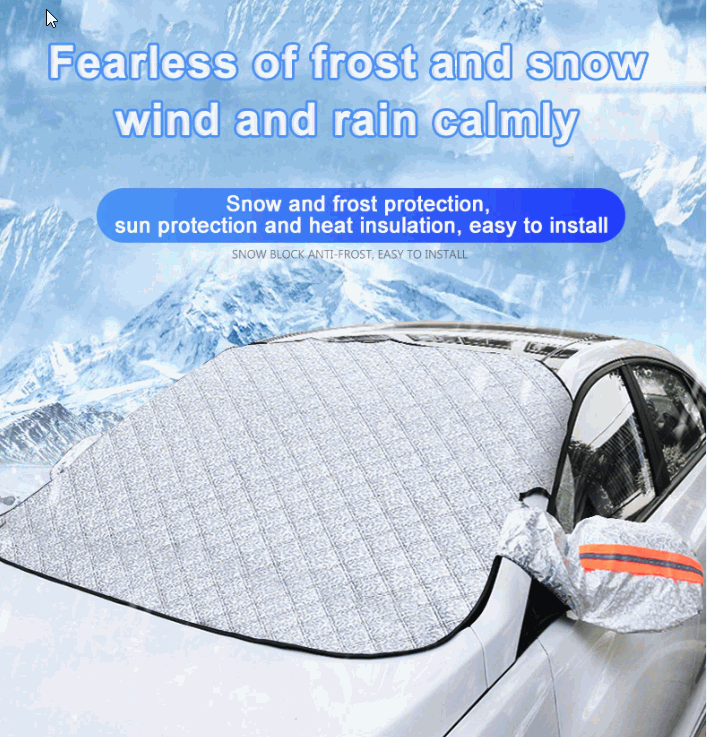 Snow Shield
Say goodbye to ice and snow on your windshield forever! Designed for all car sizes, this cover will solve your winter problems by keeping snow, ice and frost away from your windshield.
Protects your windshield all year round from UV rays, dust, rain and can be used as sunshade as well.
The cover uses magnets to keep it attached to the windshield, protects your mirrors with reflective stripes and includes two side flaps for anti-theft.
This shield is made of military grade insulating material, making it tear resistant and long lasting.